Description
The new Jadberg Rodeo Gloves for floorball goalkeepers come from the proven generation of Jadberg gloves. New is a complete finger protection , which provides perfect protection, but is also light and flexible. The gloves are made of light and breathable elastic knit , which thanks to its properties hugs the hand perfectly.
The terry cloth on the thumb is comfortable to wear and can also be used to sweat wipe . The elastic rope between the toes improves the circumference around the fingers. The extremely "sticky" palm made of flexible silicone offers a perfect ball grip with a graphic JDB logo. The gloves have been developed for maximum protection and optimal comfort.
Manufacturer: Jadberg
Dimensions of the floorball goalkeeper gloves Jadberg RODEO GLOVES
To find out which size is right for your floorball goalkeeper glove, the best thing to do is measure the distance between the two extreme points of your hand. The information is in cm.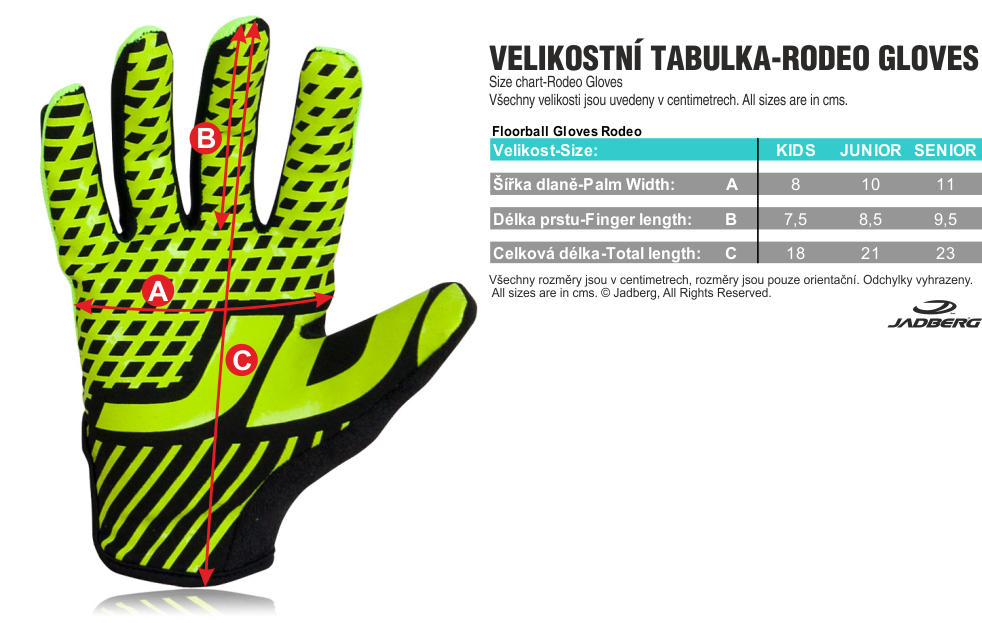 < / a>